Event information for the 2021
"Light the Darkness" Glow Run coming soon!

"Light the Darkness" Glow Run
Saturday September 21st, 2019
Race Start 7:15PM (5K followed by 1Mi)
25 St Ferdinand Park Dr Florissant, MO 63031
In 2018, over 400 people joined us for this fun family event. Join us in
2019 at Saint Ferdinand Park as we "Light the Darkness" for suicide
prevention awareness.
Choose between a 5K
and 1 Mile course that can be
enjoyed by runners and walkers of all ages! All
participants will receive a
custom glow in the dark event t-shirt and a few free glow items to get them
started
. All finishers will also be given a one of a kind glow in the dark
finishers medal as they cross the finish line. Additional Glow items will be for
sale, and
we encourage participants to get creative and have fun with this
exciting
theme. Registration can be done online by clicking the link below, or
visiting the JFK or James J. Eagan Community Centers and completing a
registration form. Fees are $25 until September 1st, 2019 and $30
September 2nd, 2019 through race day. T-shirt sizes can only be guaranteed
to those who register
by September 1st, 2019. Call 314-921-4250 or
314-921-4466 for more information!
Packet Pick up will take place at the JFK Community Center located at 315 Howdershell Rd Florissant, MO 63031 on Wednesday September 18th from 5P-9P and Thursday September 19th from 9A-9P. Day of packet pick up will take place at Saint Ferdinand Park at Pavilion 4 (back of the park by sand volleyball courts) from 5:00P-7:00P.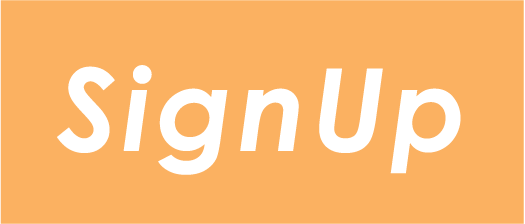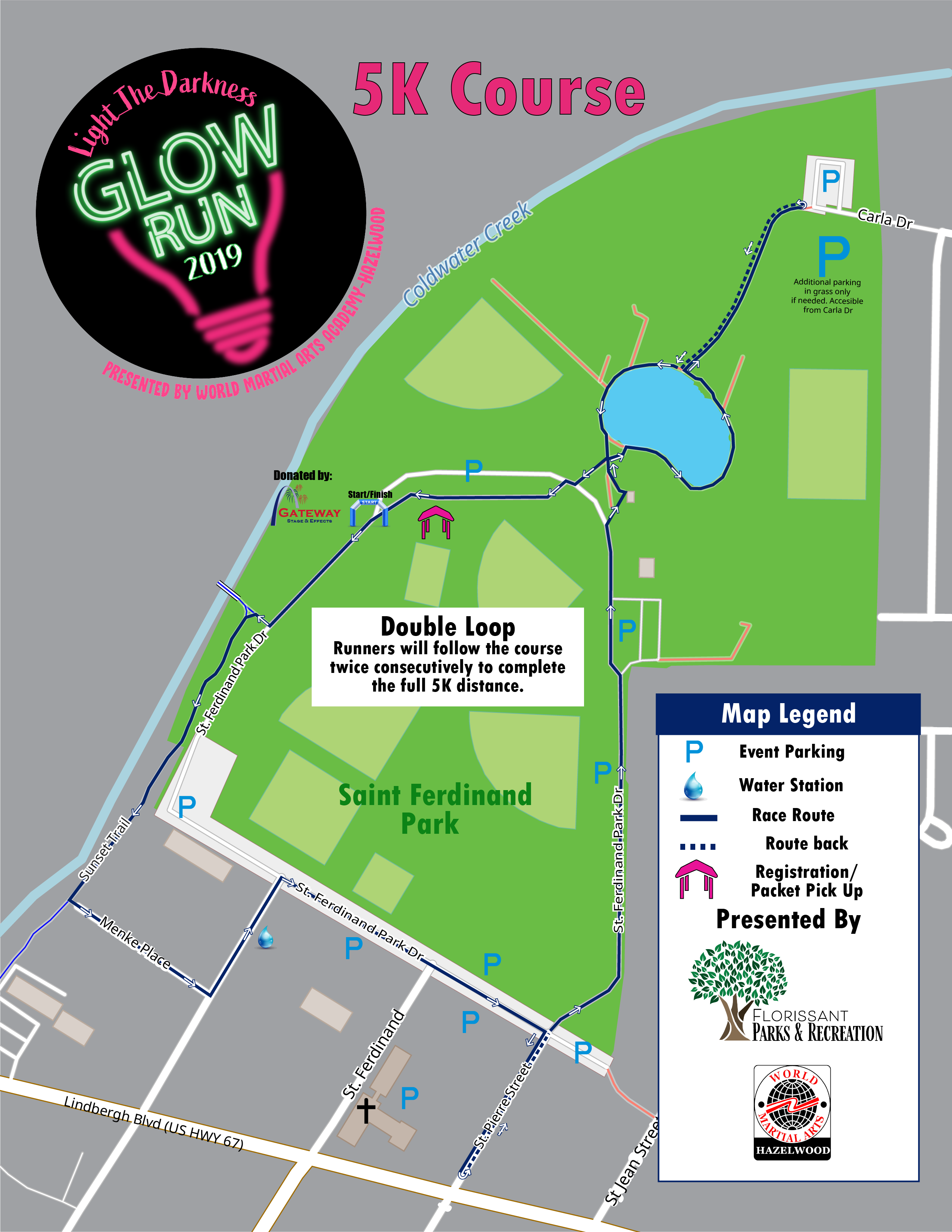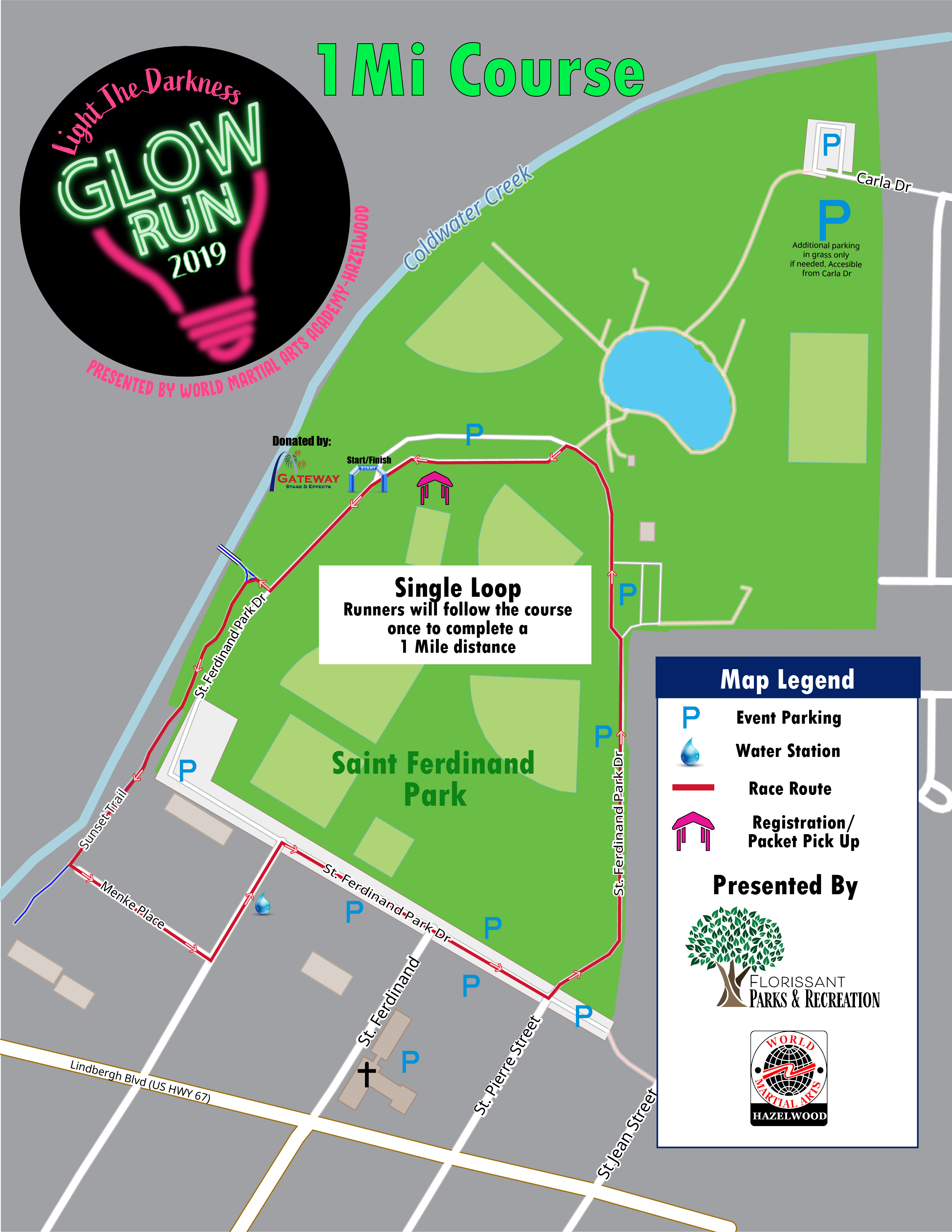 Come out early and enjoy our free Family Fun Fair. The Fun Fair is open to everyone regardless of participation in the Glow Run. This includes raffles, 50/50, glow item sales, exhibitors, inflatables and more! Food vendors will also be present and will be donating a percentage of their sales back to the organizations. Some activities will be free and some will carry a small fee. Activities start at 5:00PM by pavilion 4.
Each year, several great items provided by local business and organizations
are up for raffle at the event. Stop by and check out what we have to offer
and enter to win your favorite basket. Items will be updated as they are
received. If you are interested in donating any items, please contact
Beth Carr at bcarr@florissantmo.com or 314-921-4250.
Sponsorships, Exhibitors, & Donations
This event would not be such a great success without the support of our sponsors, donors, and volunteers. See below for information on sponsoring this great event and what it can provide for your business and our community. Last year's event attracted an estimated 700 people. We expect even more this year.
Click here for sponsorship, donor, and exhibitor information.
The annual Suicide Prevention Awareness Softball Tournament takes place
Saturday September 14th, 2019 with games beginning at 9:00A at Saint
Ferdinand
Park. Teams can begin registering at the JFK or James J. Eagan C
enters beginning July 1st, 2019. Teams are accepted on a first come, first
served basis.
Cost is $125 per team with a 3 game guarantee.
Thank you to our 2019 Suicide Prevention Fundraiser Sponsors!
Spotlight (Presenting) Sponsor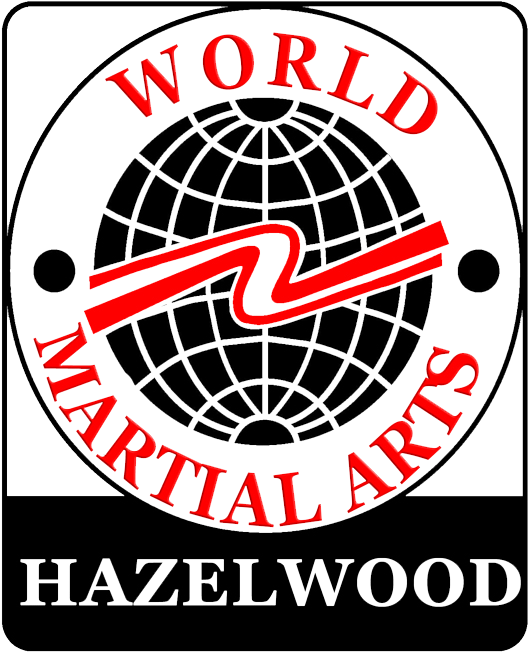 Start/Finish line including lighted trusses, fire and fog effects provided by: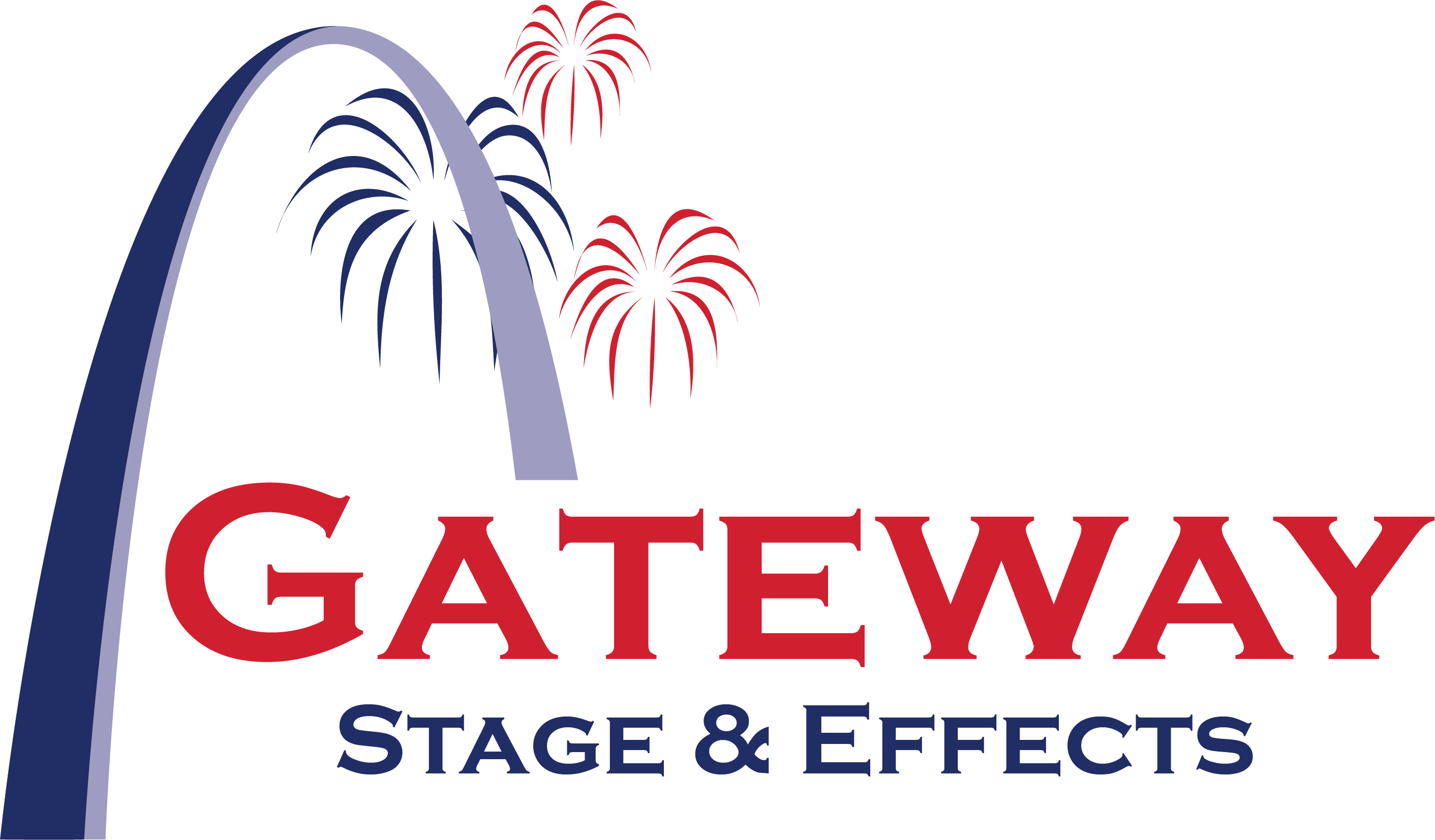 Lighthouse Sponsors

Lamp Light Sponsors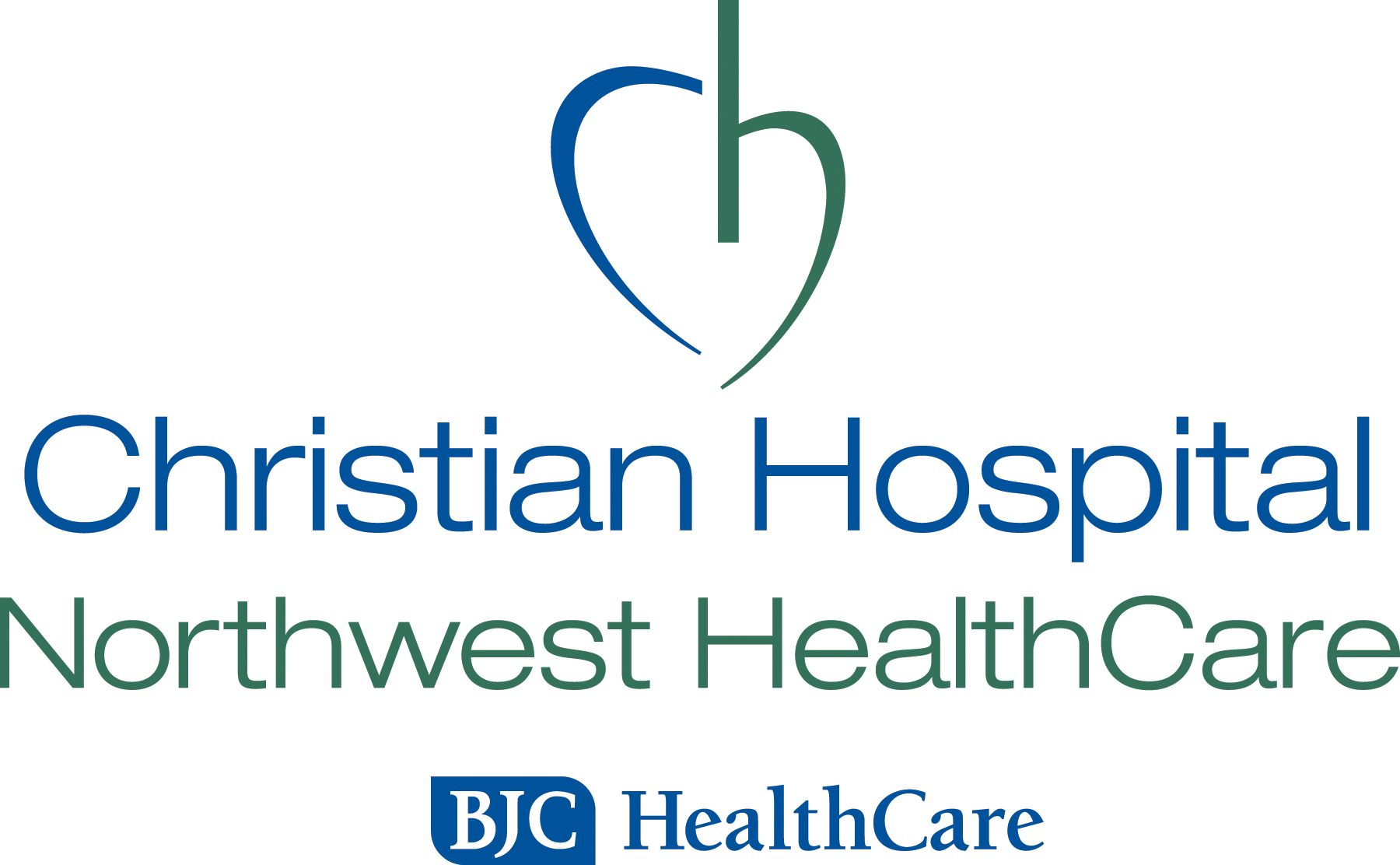 Flashlight Sponsors
Lightbulb Sponsors
All of the money raised at the events above will be donated to the Eastern MO Chapter of the American Foundation for Suicide Prevention and CHADS Coalition for Mental Health to fund local outreach programs, research and more!
More Information
Find content and services related to this page.