There's nothing more magical than a night of
"Music Under The Stars"
2020 Summer Concert Series
The concert series is still scheduled to go ahead as planned.
Please note some location changes:
The July 11th concert will be at St. Ferdinand Park
The August 1st concert will be located on the Knights of Columbus Grounds.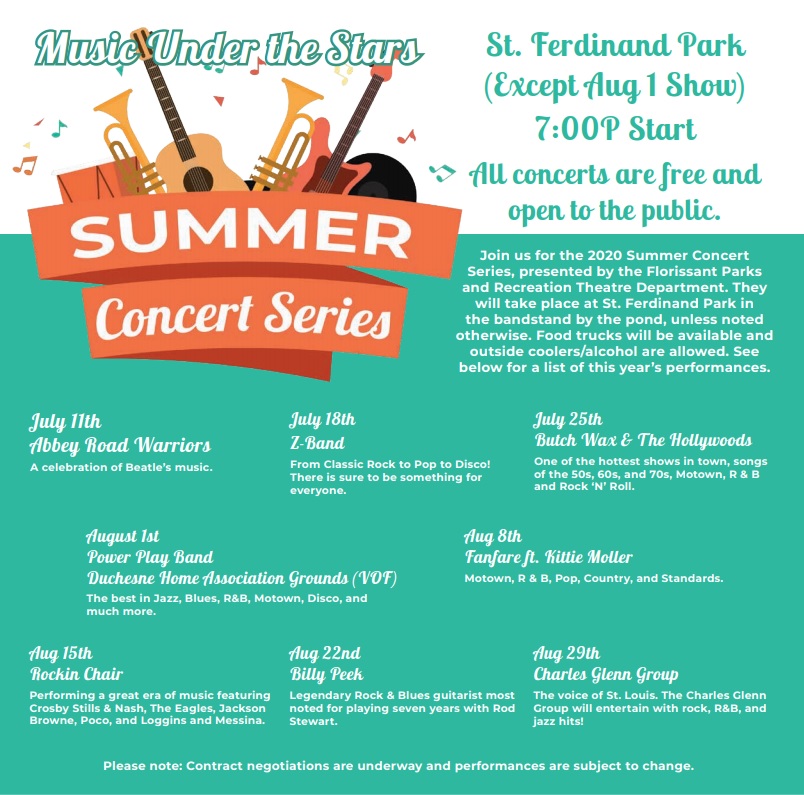 ---
---
All concerts begin at 7:00 pm except July 4th at 7:30 pm and the Fall Festival show on October 13th at 1 pm and 3pm.
All performances take place at St. Ferdinand Park by the lake except as noted.
Weather updates call: 314-266-7335 ext. 14