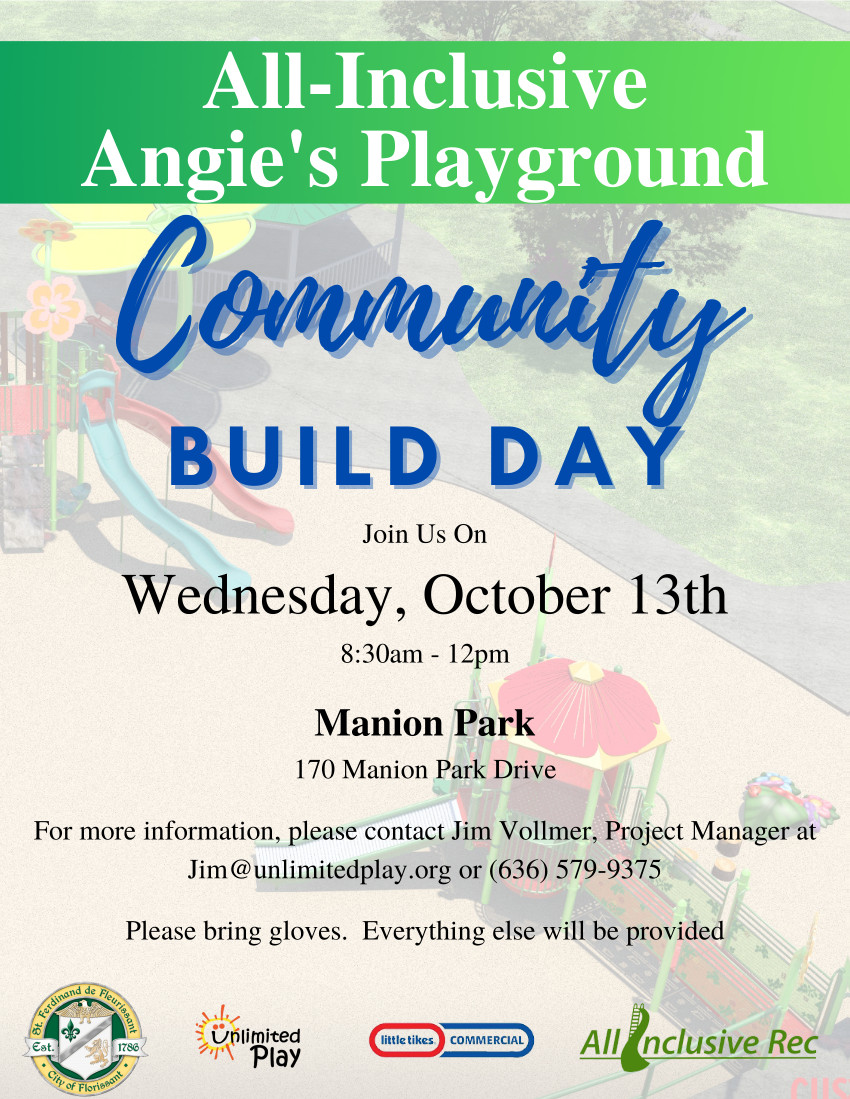 Mayor Lowery is pleased to announce that the City of Florissant, Unlimited Play, Inc., and Accessible Play, Inc will be hosting a Community Build Day on Wednesday, October 13, 2021 from 8:30 a.m. to 12:00 p.m. at Manion Park located at 170 Manion Park Drive. The purpose of the Community Build Day is to have everyone in the community get together and help assemble pieces of the equipment for the All- Inclusive Angie's Playground that is in its final stages of completion.
The public is welcome to come out and participate in the long-awaited event.
Please bring a pair of gloves and everything else will be provided.
If you have any questions please contact Jim Vollmer, Project Manager at 636-579-9375 or email him at jim@unlimitedplay.org.
Hope to see you there!
We Are Florissant Strong!
To see the KMOV Great Day St Louis story you can view it here
https://www.kmov.com/great_day/angies-playground/video_e43cba27-221c-525a-8bd6-6d025a3a773a.html?block_id=677415