Bringing Stories to Life with the 2017-2018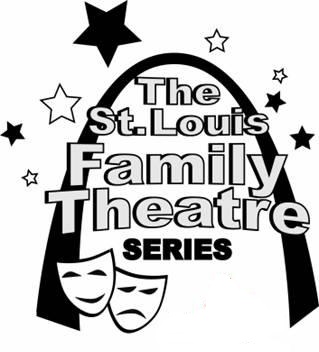 Season Ticket subscribers save 25%!
Fall/Spring 2017 - 2018

Lobby Box Office Hours:
Monday - Friday 9:00 AM - 5:00 PM
Arrangements to purchase tickets can be made by phone at (314) 921-5678
OR
By e-mail at FCCT@FlorissantMO.com and online at www.FlorissantMO.com
Or by mail addressed to
Florissant Civic Center Theater
1 James J. Eagan Dr.
Florissant, Mo 63033
For additional information please call (314) 921-5678 24 hours a day.
Visa, Mastercard and Discover are accepted.
Individual tickets go on sale 45 days prior to the opening
of any production.
---
NOVEMBER
DRAGONS LOVE TACOS
- FROM THEATREWORKS USA -

NOVEMBER 19, 24 and 25 - 2:00 PM
Theatreworks USA's newest musical revue of beloved contemporary children's books!
Dragons Love Tacos by Adam Rubin Dragons love all sorts of tacos—except spicy ones! When a boy throws his new dragon friends a spicy salsa taco party , red-hot trouble ensues.
Interrupting Chicken by David Ezra Stein It's bedtime for the little red chicken. Papa is going to read her a story, but the chicken can't help interrupting. Will the chicken ever get to sleep?
The Dot by Peter H. Reynolds A story about the creative spirit in all of us. Vashti can't draw, but when her teacher says "Just make a mark and see where it takes you." Vashti discovers she is an artist, after all.
Mercy Watson Goes for a Ride by Kate DiCamillo, Illustrated by Chris Van Dusen. Mercy, a porcine wonder, and Mr. Watson go for a ride every Saturday in Mr. Watson's automobile. But one Saturday, guess who winds up behind the wheel?
Cowgirl Kate and Cocoa School Days by Erica Silverman, painted by Betsy Lewin Yee Haw! Cowgirl Kate and her loyal horse Cocoa are the perfect pair. They do everything together, until school is in session—and horses are not allowed!
ADMISSION: $8.00 to all
For information and reservations please call 314-921-5678 or visit www.FlorissantMO.com
---
JANUARY
HENRY & MUDGE
- FROM THEATREWORKS USA -

JANUARY 12 - 7:30 PM
JANUARY 13 and 14 - 2:00 PM
Moving from the city to a new house in the country can be tough. Just ask Henry, who can't find a playmate in his new neighborhood! Luckily, he's got Mudge, a great big, 182-pound canine buddy, with whom he can share all kinds of adventures!
Henry discovers that having a pet is a big responsibility -- they need to be fed, they need to be taken out for walks, and of course they need lots of love and playtime! And when the dog is as big as Mudge is, they also need good training. Henry teaches his new friend to sit, heel, and shake his hand, but rolling over is one trick Henry just can't seem to teach Mudge, no matter how hard he tries.
When Henry's cousin Annie comes for a visit, Mudge is so charmed by her that he finally rolls over at her command! Henry thinks Mudge must love Annie more than him, because the dog only does the trick for her. Very upset, Henry runs away into the cold dark woods to find adventures on his own. Mudge follow's the boy's scent into the forest -- he really does love Henry and doesn't want to be without him.
Will the two friends be reunited? Find out in this Theatreworks musical, based on the best-selling series of books by Cynthia Rylant.
ADMISSION: $8.00 to all
For information and reservations please call 314-921-5678 or visit www.FlorissantMO.com
---
FEBRUARY
PINKALICIOUS
- FROM VITAL THEATRE COMPANY, INC. -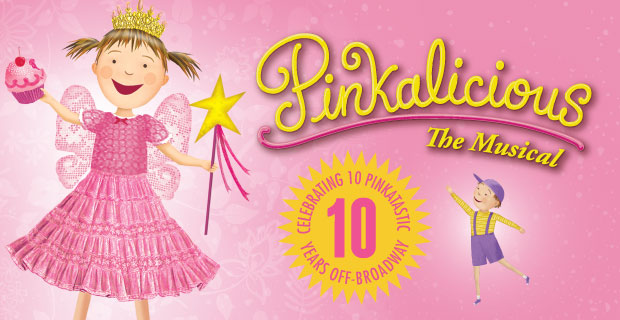 FEBRUARY 4 - 2:00 PM
FEBRUARY 9 - 7:30 PM
FEBRUARY 10 - 2:00 PM
Pinkalicious can't stop eating pink cupcakes despite warnings from her parents. Her pink indulgence lands her at the doctor's office with Pinkititis, an affliction that turns her pink from head to toes – a dream come true for this pink loving enthusiast. But when her hue goes too far, only Pinkalicious can figure out a way to get out of this predicament.
ADMISSION: $8.00 to all
For information and reservations please call 314-921-5678 or visit www.FlorissantMO.com
---
MARCH
CLEMENTINE
- FROM BARTER THEATRE Co. -

MARCH 4 - 2:00 PM
MARCH 9 - 7:30 PM
MARCH 10 - 2:00 PM
Clementine is having a terrible week, but this spunky eight-year-old doesn't let her daily visits to the principal's office get her down! Come join America's favorite curly-haired carrot-top as she navigates the hilarious waters of friendship, family, school and mischief on an epic third grade adventure you'll never forget.
ADMISSION: $8.00 to all
For information and reservations please call 314-921-5678 or visit www.FlorissantMO.com
---
The St. Louis Family Theatre Series gratefully acknowledges financial support from American Eagle Credit Union, the Arts and Education Council of Greater St. Louis, the City of Florissant, the Florissant Fine Arts Council, the Missouri Arts Council, a state agency and the Regional Arts Commission. Educator's Link